About Allermuir
Allermuir manufactures an extensive range of high-quality, contemporary seating and tables for the office furniture and leisure markets, designed by some of the most exciting and talented designers in the UK and Europe, and is part of the Senator Group.
Offering a comprehensive and diverse collection of products, Allermuir specialises in supplying furniture primarily for office and leisure environments, such as dining areas, cafes, breakout areas, reception areas, public spaces and bars.
K2 Space is an approved dealer for Allermuir furniture and has installed Allermuir furniture products for a number of clients including Nokia, Harvey Nash and Nuance.
Allermuir has placed a strong focus on using sustainable materials and recycling old products. In short, this includes 37 waste streams that the company controls to minimise what would potentially be sent to landfills. Streams include furniture raw materials such as wood dust, steel and foam to everyday office waste like paper, cardboard and ink cartridges.
As a result, Allermuir has some impressive statistics when looking at the recycled content and recyclability of certain projects. For example, Aura, an aluminium framed meeting chair is made from 58% recycled content and is 99% recyclable.
Allermuir Furniture Products
At K2 Space, we proudly feature an impressive array of Allermuir furniture, renowned for its impeccable blend of aesthetics and functionality. With Allermuir, each piece tells a story of innovation, quality, and a profound understanding of the modern workspace.
The Allermuir chair collection, with models such as AXYL, Kin, Mollie, Phoulds, and Tommo, embodies this ethos. Each design presents a unique solution tailored to elevate your work environment's comfort and productivity while contributing to a visually compelling setting. Whether you're seeking minimalist style or ergonomic excellence, the Allermuir range offers something for everyone.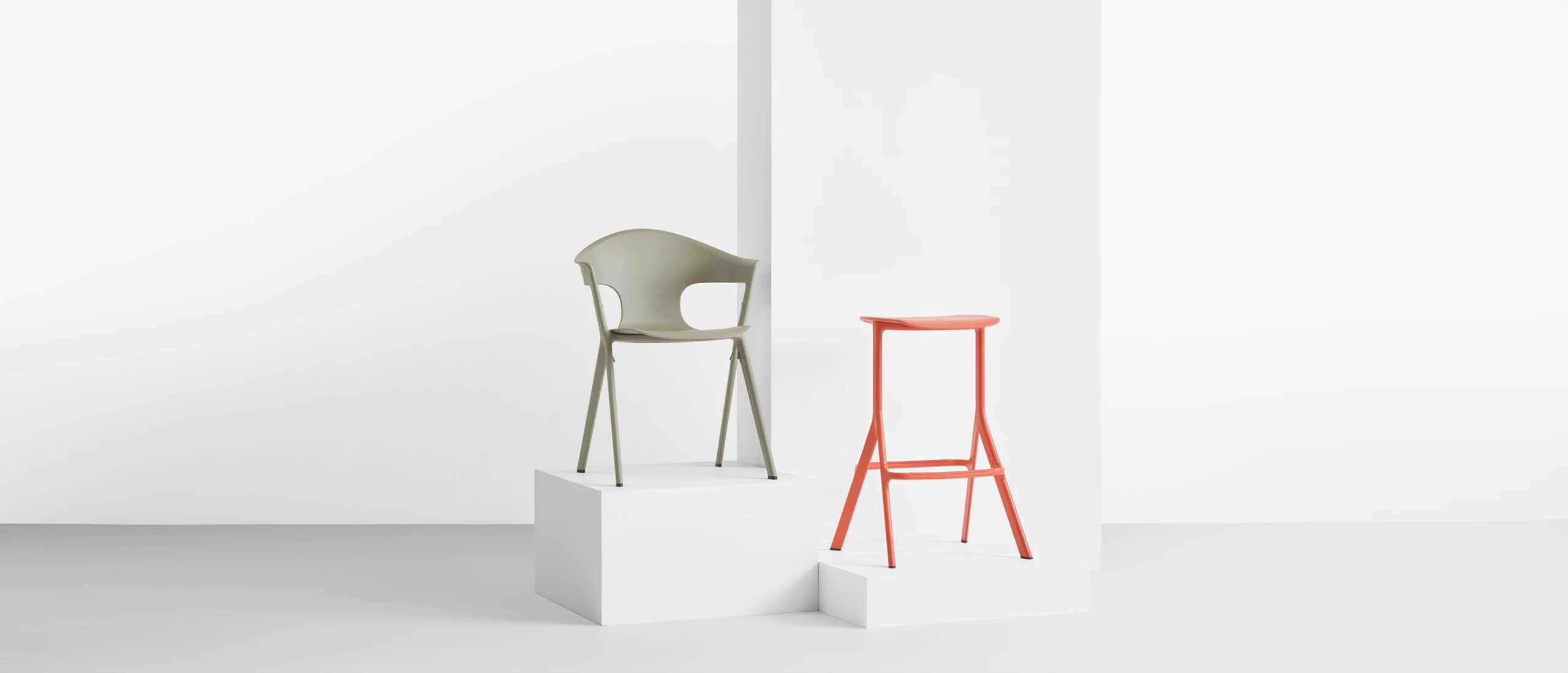 Talk to us about office furniture solutions
We'd love to hear more about your office furniture requirements. Send us a message and one of our office furniture experts will get back to you.