About Knoll Furniture
Knoll Furniture was founded in New York in 1938 by Hans Knoll. In 1943, Florence Schust, a young designer, met with Hans and while complimentary about his designs, stated that she could do better.
Rather than take offence, Hans decided that if that was the case then she should work for him and employed her on the spot. By 1946 they were married and when Hans Knoll died in a car accident in Cuba in 1955, Florence Knoll took over responsibility for running the company. Today Knoll has showrooms and dealers in major international cities.
Knoll Furniture Products
K2 Space is proud to be one of a small number of approved and trusted Knoll and Knoll Studio dealers in the UK, while our office is within walking distance of Knoll's London showroom in Clerkenwell. We have worked together on numerous projects furnishing workplaces for clients like Latham & Watkins, Squire Patton Boggs, Cube Real Estate, and Wells Fargo.
Knoll furniture products such as the Barcelona Chair and the Florence Knoll benches have gained iconic status and are visible in corporate offices worldwide and also on the big screen, including in James Bond, Mad Men and Suits.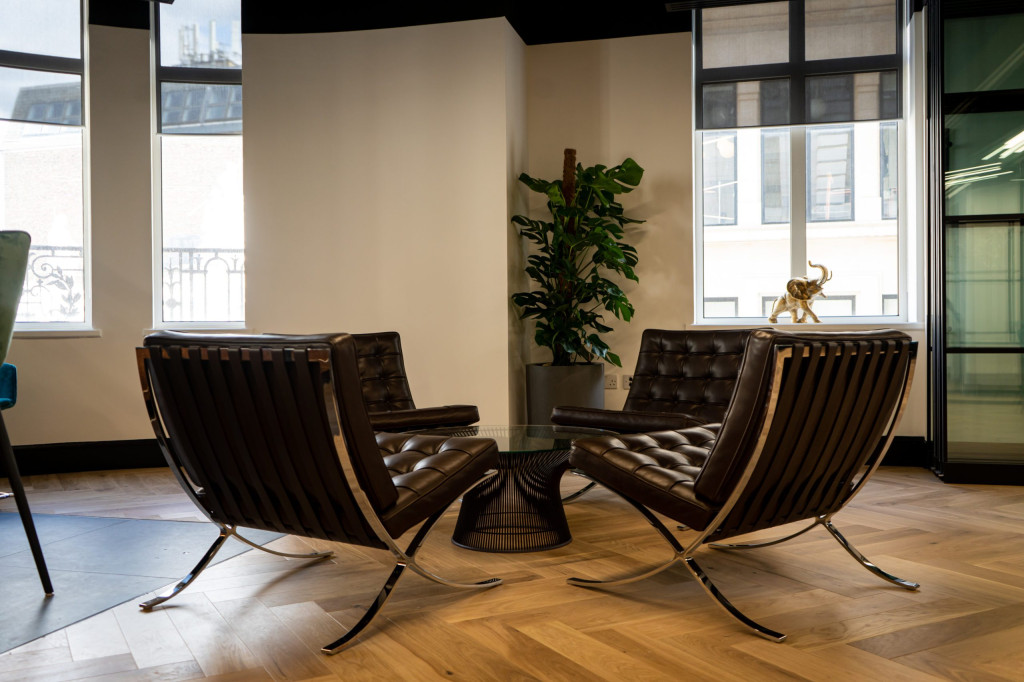 Talk to us about office furniture solutions
We'd love to hear more about your office furniture requirements. Send us a message and one of our office furniture experts will get back to you.
We love sharing our insight from the industry