Naughtone Office Furniture
About Naughtone Furniture
Since their founding in 2005, Naughtone has been on a mission to streamline the furniture selection process, making it as effortless and informed as possible. Their mantra, "Useful Beautiful Furniture", is reflected in every piece they create.
When it comes to office furniture, Naughtone shines with products designed for instant appreciation and lasting comfort. Their offerings exude a sense of familiarity, making them effortlessly comprehensible and loved at first sight. The hallmark of Naughtone's design lies in its simple, reliable features paired with a plethora of finishes. Their furniture is intuitively user-friendly, seamlessly fitting into any work environment without dictating its usage.
Naughtone Office Furniture Products
From soft seating and lounge chairs to tall tables, high-backed sofas, and versatile storage options, Naughtone offers a solution for every need. The best way to experience Naughtone's designs? A visit to their impressive London showroom, which can easily be arranged for your convenience.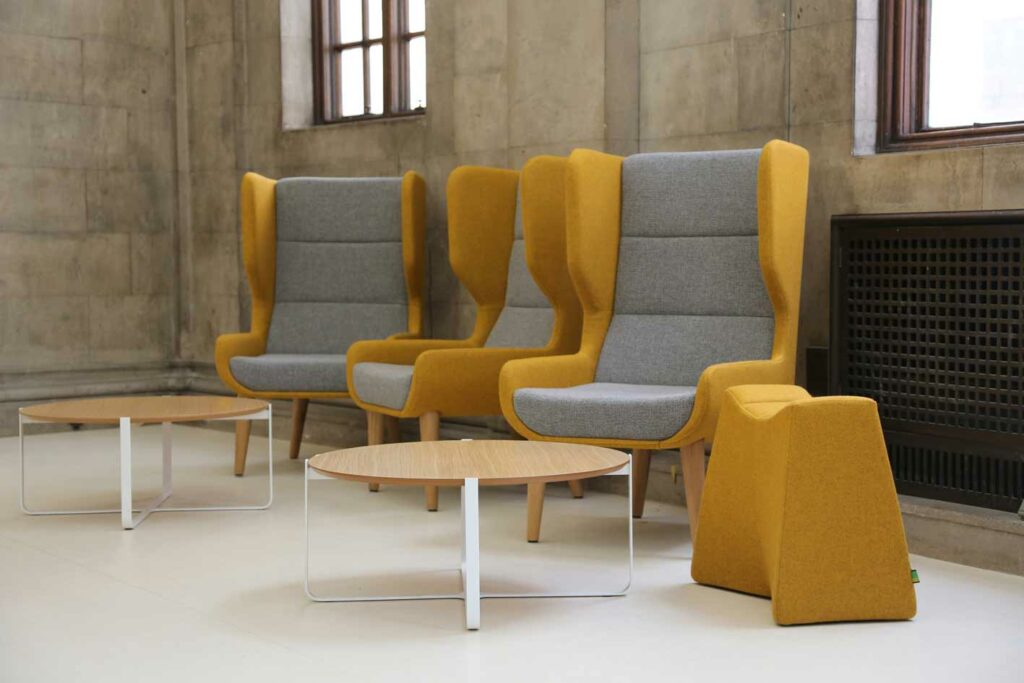 Talk to us about office furniture solutions
We'd love to hear more about your office furniture requirements. Send us a message and one of our office furniture experts will get back to you.
We love sharing our insight from the industry