Orangebox Office Furniture
About Orangebox Furniture
Orangebox began with the introduction of Giroflex into the UK market in 1973, leading to the construction of the company's first production facility in Hengoed, South Wales.
Rebranded as Orangebox in 2002, the company is widely recognised as one of the UK's most dynamic furniture companies producing and exporting products across the world. Orangebox has a 120,000 sq ft head office and factory site in Trefforest, south Wales with over 300 staff around the world.
Orangebox opened a new four-floor, 20,000 sq ft showroom on Northampton Road in Clerkenwell in September 2015 which is an excellent example of how modern office furniture can help support the concept of agile working.
K2 Space and Orangebox have worked together for several years on a variety of projects, from small breakout furniture opportunities to larger task seating projects. K2 Space has specified Orangebox furniture for many of its clients, including putting Cwtch sofas and Spring stools into Spotlight, a creative youth destination in east London.
Orangebox Office Furniture Products
Ara is the first task chair developed and manufactured in Europe to achieve cradle to cradle accreditation, but this is only the beginning. Cradle to cradle sets new standards of environmental accountability and offers an optimistic agenda of how Orangebox can manufacture products in a world of increasingly scarce resources.
In addition to task chair options, Orangebox is also renowned for its range of soft seating options and acoustic pods and stand along with meeting rooms, which allow companies to create collaborative zones within the workplace.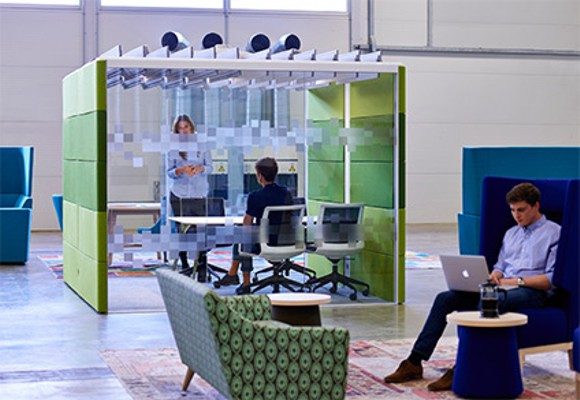 Talk to us about office furniture solutions
We'd love to hear more about your office furniture requirements. Send us a message and one of our office furniture experts will get back to you.
We love sharing our insight from the industry