Lighting & Furniture
Iconic British designer Tom Dixon launched their first office furniture collection in 2016 and have since expanded that range considerably, now offering a vast range of stylish table, chairs, storage units and lighting products.
These truly distinctive, elegantly designed products can make a real statement and lift any work environment. Inspired by creative design, Tom Dixon has been making furniture and lighting products since the early 1980s and has become one of the most iconic names in the design world.
The opening of a hugely impressive showroom focused on the customer/visitor experience opened in Kings Cross during 2017 and is certainly worth a visit to view first-hand the collection of iconic products and furniture pieces.
Tom Dixon Lighting
Tom Dixon Lighting has etched its unique mark in the realm of luminary design through innovative manufacturing processes, producing some of its most emblematic lamps. These lighting masterpieces, including perfect spheres, melted orbs, and faceted gems, captivate with their unusual luminosity and striking aesthetics.
A notable standout is their ultra-reflective Copper light, one of their pioneering designs, distinguished by its unparalleled radiance. Moreover, their Melt lamps have pushed the boundaries of visibility, showcasing a mesmerising molten glass effect reminiscent of a melting glacier.
Their collection spans from wall fixtures and surface lights to chandeliers, hanging pendant lights, and table lamps, offering modern lighting solutions for all spaces. All their fittings are meticulously designed in the UK, ensuring standard installation is a seamless process. Tom Dixon Lighting is the embodiment of avant-garde design, where light meets art.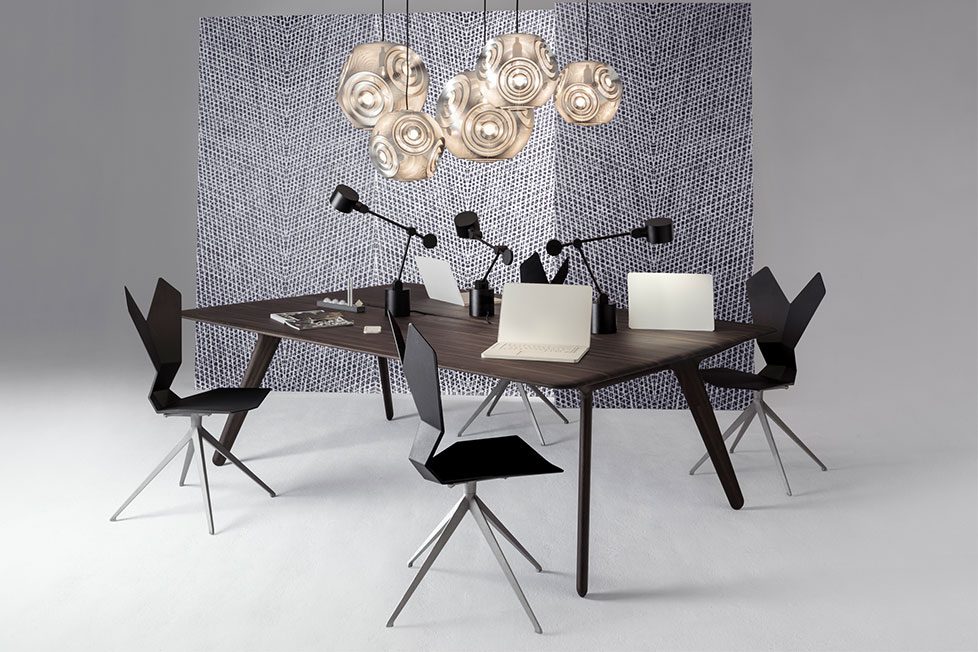 Talk to us about office furniture solutions
We'd love to hear more about your office furniture requirements. Send us a message and one of our office furniture experts will get back to you.
We love sharing our insight from the industry